Oxnead Hall
The various stages of building of Oxnead Hall are being investigated as part of the the Footprints project. Today the privately-owned standing buildings are the servants quarters of the last of Clement Paston's hall on the site. The layout of the hall is recorded in the layout of the paths and gardens of the present hall. Clement and his wife Alice Packington lie at rest in the church, close to the hall. Our 3D model of the site will be emerging in the course of 2020.
Model update:
John Adey Repton
Description:
Key sources for the building of the 3D model of Oxnead Hall are the lithographs based on the drawing of John Repton. Repton did not actually see this view for himself as he became responsible for the hall after it had deteriorated somewhat, but he was able to speak to those who could describe it to him in detail. There is some change of detail between this straight-on view and another angled view but they are our best sources for understaing the hall at the final form of its final development.
Model update:
September 2013
Description:
There is a glorious view of today's hall and its terraces from across the river, from the public viewpath.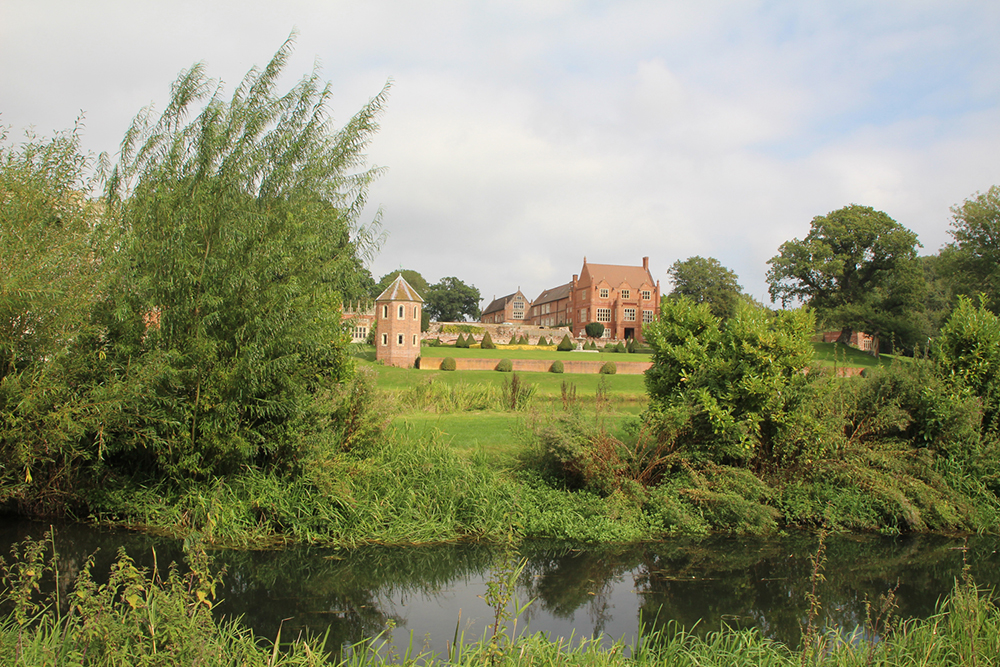 Model update:
August 2018
Description:
The series of drone photographs which circled the site have helped generate the photogrammetric model from which this still is taken. The model will be used when we can commence the building of the 3D model of the site.
On the right of the picture is the river Bure. The tower of the church is seen on the left hand side. Today's rectangular gardens follow the layout of the Tudor gardens; the main hall once stood on the ridge above those gardens with a southern aspect towards the river.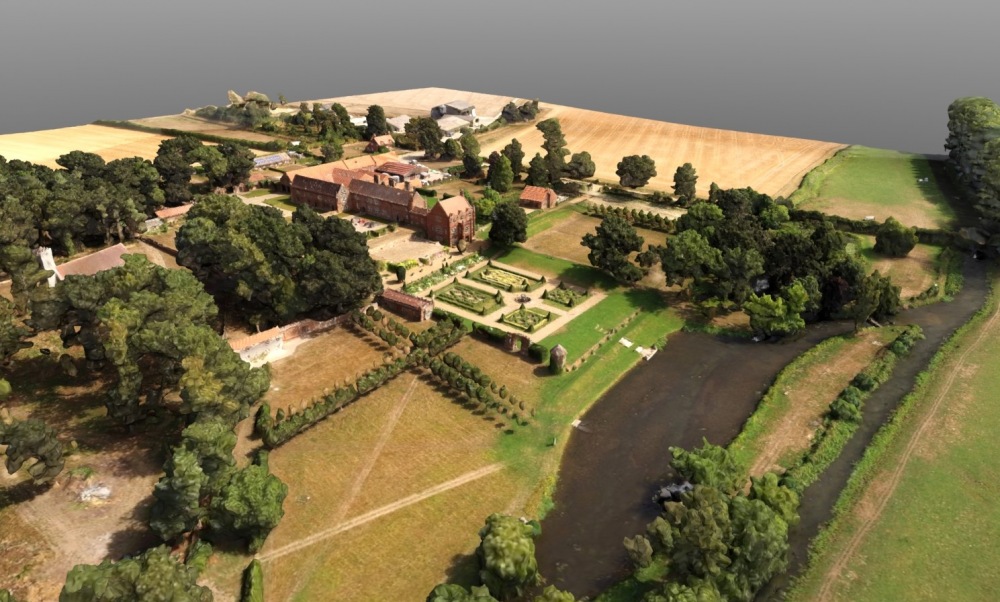 Model update:
August 2018
Description:
One of the principal features of the interior of the church is the tomb of Clement Paston. It was Clement, retired from his service at sea to Henry VIII and Queen Elizabeth, who built the latter stages of the hall.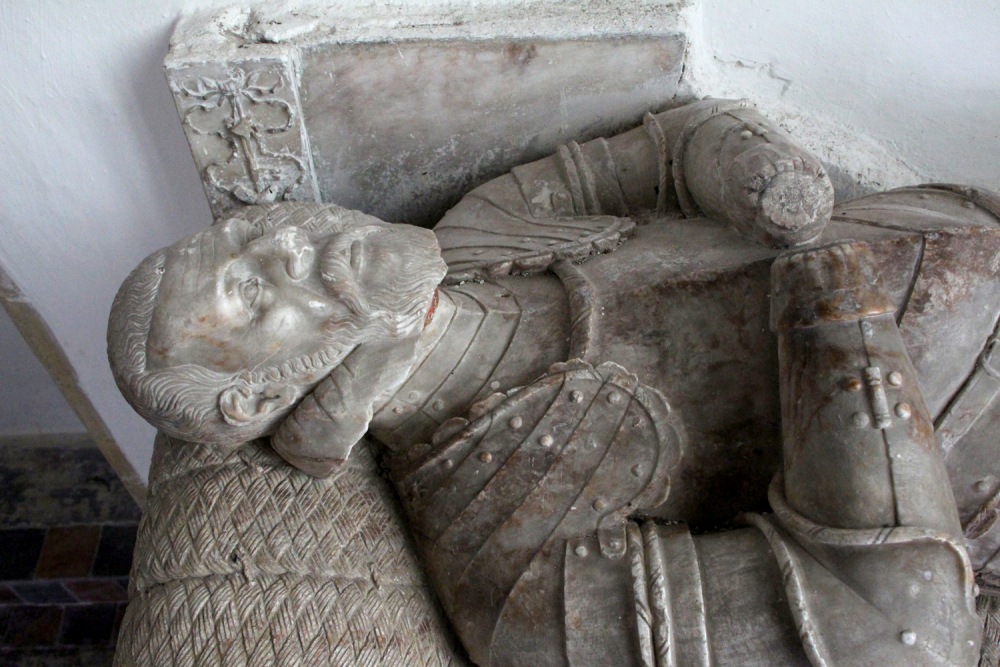 Model update:
August 2018
Description:
Photogrammetry has been carried out on the site; a drone flight around the church has provided imagery for the construction of the 3D model.
The south side of the church shows many structural repairs and changes; the blocking or changing of the size of windows is particularly evident.
On the north side of the church are the remains of a vestry or side chapel.